Submitted by Don Graham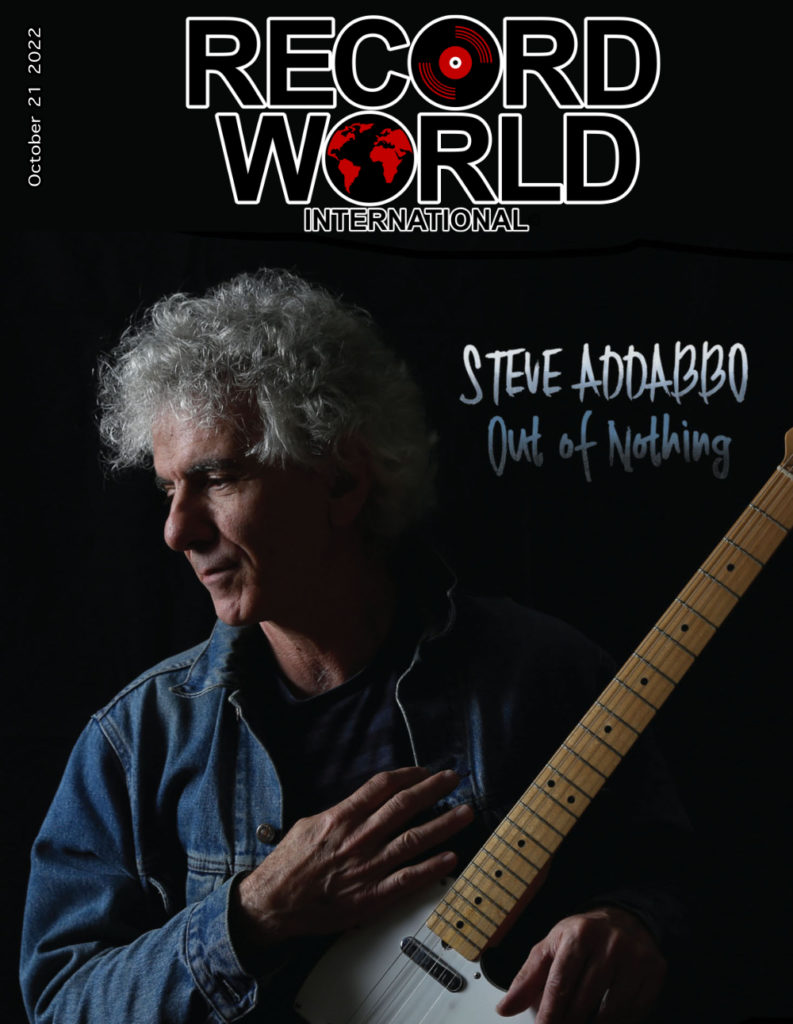 Steve Addabbo has earned his stripes behind the board and behind the glass as a producer, session player, audio engineer and mixing and mastering ace working with likes of Bobby McFerrin, Bob Dylan, Eric Andersen, Loudon Wainwright III, Jeff Buckley, Suzanne Vega, Olivia Newton-John ans Shawn Colvin. As a mix engineer he has mixed, among other projects, the Bob Dylan box sets Bootleg 10: Another Self Portrait, and Bootleg 12: The Cutting Edge for which he received a Grammy Award. More recently he has mixed the Dylan Bootleg 13, Trouble No More and Bootleg 14, More Blood, More Tracks and the most recent yet to be released: Tribute To a Songpoet, The Songs of Eric Andersen.
And now Steve has shown his skills on the other side of the glass with his 14 song solo album featuring self-penned and co-written gems that allow us a glimpse Steve Adddabbo, the artist.
The album "Out Of Nothing" is a showcase of Addabbo's skills as a musician featuring his signature Telecaster , slide guitar, lap steel, bass, piano, electric piano, and Hammond B-3 organ and highlights his craftmanship as a songwriter. With 14 original compositions, "Out Of Nothing" highlights Steve's diversity with elements of rock, folk and country, that have shaped his musical journey.
Recorded at Steve's Shelter Island Studio [in Manhattan, the musicians on the album are: Steve Addabbo on vocals, guitars, keys, bass, Steve Holley, Tommy Nagy and Wyatt Offit on drums, John Patitucci on electric bass, Byron Isaacs on stand-up bass, Larry Campbell on pedal steel and Eric Andersen on Fender Rhodes piano. .
Right from the opening notes the opening track, "Cynthia's Kiss" you know this album is going to be a gem. the opening guitar sounds like it belongs on a TV show as a theme, a classic rock n roll track. A great choice to open this collection. there is the haunting " Empty Plates" where two people who don't want the evening to end, linger over empty plates and full glasses. "My Emmylou" is classic country where Steve seems very comfortable. "Left of Center," written with Suzanne Vega and featured in the film "Pretty in Pink" is a standout, "You can find me left of center off the avenue, in the outskirts and in the fringes…wondering about you." A "Shot in the Dark" is always worth the effort. Love will survive in the "Oasis" we create. "River Town "is a well-crafted picture song with a rolling rhythm the flows like a river.
There's not a filler track on this album. For these long winter nights that are about to come upon us I can't think of a better CD to put on a listen to in the quiet of the night.