Submitted by Sandy Graham
Christine McVie, known for her bluesy-sounding vocals and keyboards, a member of the influential rock band Fleetwood Ma died on Wednesday, November 30 2022 at 79 years old after a very brief illness.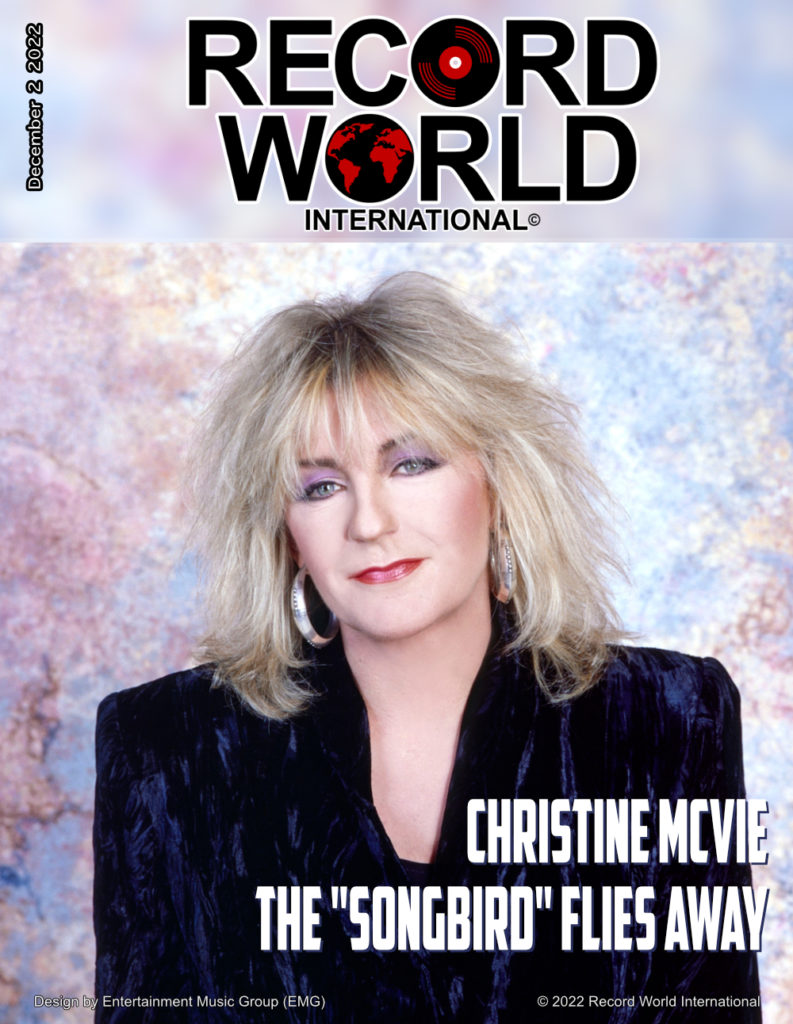 McVie wrote many of the band's hit songs, such as "Don't Stop," "You Make Loving Fun," and "Songbird," among others.
Fleetwood Mac, formed in London. England are of course the legendary British-American rock band. They have sold more than 120 million records worldwide, making them one of the world's best-selling bands in musical history. In 1979, the group was honored with a star on the Hollywood Walk of Fame. In 1998 the band were inducted into the Rock and Roll Hall of Fame and received the Brit Award for Outstanding Contribution to Music. In 2018, the band received the MusiCares Person of the Year award from The Recording Academy in recognition of their artistic achievement in the music industry and dedication to philanthropy.
Christine McVie from such extreme back pain that she could not get out of bed. However, what the official statement omits to mention makes her passing somewhat suspicious. The musician's family reported her death on social media, stating that she threw off her mortal coil at the hospital "following a short illness," surrounded by her family.
The official statement released by the family reads:
"On behalf of Christine McVie's family, it is with a heavy heart we are informing you of Christine's death. She passed away peacefully at hospital this morning, Wednesday, November 30th, 2022, following a short illness. She was in the company of her family. We kindly ask that you respect the family's privacy at this extremely painful time, and we would like everyone to keep Christine in their hearts and remember the life of an incredible human being, and revered musician who was loved universally."
The surviving band members of Fleetwood Mac paid tribute to the star, claiming that there were "no words to describe our sadness" in the wake of her death.
What's left unmentioned in the official statement is her long history of drug abuse. In a 2022 interview, McVie confessed that she couldn't perform without first drinking champagne and snorting cocaine. (Back in my partying days, we called this 'B2B' or back-to-back bubbly and blow!) When asked about whether there were gaps in her memory or blackouts during these drug-hazed performances, she responded:
"I have to say I'm not guilt-free in that department but [bandmate] Stevie [Nicks] and I were very careful. The boys used to get provided with cocaine in Heineken bottle tops onstage, but Stevie and I only did the tiny little spoons. I suppose sometimes we got a bit out there, but we were quite restrained, really. I always took fairly good care of myself. My drug of choice was cocaine and champagne. I didn't use any other drugs at all. It's easy for me to say, but I think it made me perform better. Maybe somebody could tell me different."
Years of drug abuse and addiction likely took their toll on the aging musician. It's unknown whether her passing was the result of sickness induced by long-term drug use or withdrawal.
It's unlikely that we'll ever know the real cause of McVie's death. An autopsy won't be forthcoming because her passing has been blamed on a "brief illness" unrelated to her history of drug abuse. A consolation is that we'll still have her music to remember her by.
Supposedly she composed the song "Songbird" in a half hour, the lyrics of which are apropos of her recent passing:
For you, there'll be no more crying
For you, the sun will be shining
And I feel that when I'm with you
It's alright, I know it's right
The music and the memories remain of what Christine McVie gaves us all with Fleetwood Mac songs. Rest easy now Christine. Let the 'Songbird' Fly Away.