Submitted by Sandy Graham
If you've never heard of Nick Panaseiko, that's entirely understandable. He was a backstage guy, making sure that the act onstage is playing to a full house, making sure their records were on the radio and in record stores.
I had the great pleasure of being on the receiving end of this 'promo man' while I was in radio in Montreal as Music Director of (CJ)FM 96 back in the late 70s. I was extremely young for that position however I was treated with such respect and had gained a reputation for having good ears and picking the hits. Back in the day, 'radio day' as it was called was on Wednesdays; a day when all the label guys would line up outside my office to pitch their latest releases. Nick Panaseiko was one of those guys.
Nick would arrive in my office, clutching 45s and albums, looking like Elton John WAY before Elton that look, with his signature glasses, great style of dressing, it only amplified the excitement he had for the latest artist, the latest single, the latest album, which he insisted I listen to right away. And he was always right – too many hits to name so read the book!
Simply said -Nick was a Promo Man.
I caught up with Nick in his hometown of London, Ontario, Canada and we reminisced about 'the good old days', when we truly thought we would be forever young. Years have gone by since we connected, but after literally one minute we were right back into the Music Director/Promo Man roles, discussing how we used to 'break' records and how it is done today.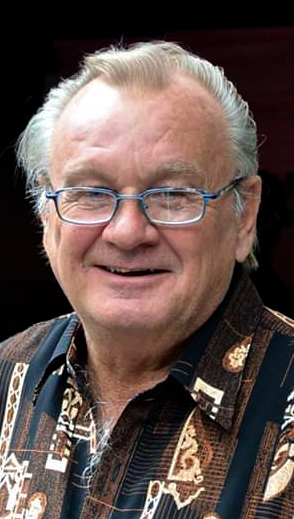 "Back in the 60s, 70s and even the 80's it was our job to get the artist out there, to work the small markets as much as the majors. The mark you had was to land CHUM (Toronto)or CKLW (Windsor) and of course the never to be forgotten Nevin Grant at CKOC," Nick explains, "but each one mattered, if you won the attention of the smaller market station, eventually if those guys were talented, they would end up at a major, and you would have already established a relationship. The key is to treat everyone equally."
Promo Man the book is filled with legendary, candid photos by the legendary John Rowlands. "John had a way of getting just that perfect shot! The one in the photo with myself and Freddy Mercury was taken right after he got out of a shower. John really is a legend in his own right, for example, The Archer – David Bowie poster – iconic. John had a way of capturing the moment, and getting candid shots rather than press shots."
When asked who were his most favourite artists to work with Nick said, "Hands down, Liberace, he treated everyone with such respect and was a class act. I learned so much about show, costuming and style from him, as well as good manners. Along with that was Mickey Gilley – I loved being out on the promo trail with him too. But the artists go on and on, Bobby Curtola in 1964 when he did the Coca Cola theme song which earned him the nickname 'The Coca Cola Kid, The Romantics (previously known as Bullets) who really deserved better breaks, Donna Summer, so many to name but they are all in the book."
What was the hardest record to get played? "Only Women Bleed" by Alice Cooper – 100%. Radio was terrified of touching it with such an outrageous title. In current times, we wouldn't think anything of it, but in 1975, those kind of references to women in any way were strictly taboo. Somehow it became a huge hit, but it was a challenge."
Why a book and why did you stop working in your field when you were so good at it and have so much intellectual property and knowledge to offer?
"Deerhurst was really my last big gig, when we had a lovely girl named Eileen who would of course become Shania Twain. I stopped basically because the industry had changed so much and there was nothing to inspire me. I was fulfilled at that point and was happy to return to my hometown of London, Ontario, where I raised my three sons," Nick says with much emotion.
Why a book?
"I realized that the book is about me but it is all about all those amazing artists I worked with, so when Bob Klanac approached me to write it with me, I was inspired to have my legacy told, and the imprint of a time in radio and promo be put in a book for posterity and historical value."
Bob Klanac:
Kelly Jay of Crowbar referred to the Canadian music industry of the era as a matter of 'six degrees of Nick Panaseiko'. Taking off from a popular Panasonic ad campaign of the day, legendary rocker Ronnie Hawkins dubbed him, 'Nick Panaseiko, a man slightly ahead of his time'. And at his induction into the Jack Richardson Hall of Fame, Alice Cooper, Ronnie Hawkins and Peter Criss of Kiss all sent video tributes.
Promo Man places Nick Panaseiko in the zeitgeist of the music industry in the 60s and 70s and his work with the acts who were – and in some cases still are – the aural soundtrack to our lives. How Niclek made his way to the epicenter of the Canadian music industry and made his way out alive is the story of Promo Man.
Promo Man takes the reader from the 17-year-old kid who booked The Supremes to a sold-out show through his success breaking Kiss in Canada to his time with Quality Records and WEA in the 70s.
While Nick Panaseiko's metier was promoting acts, his other duties as assigned including finding Freddie Mercury and Liberace Toronto gay bars, playing board games with young Marlon Richards, finding cocaine for his father, Keith and Ronnie Wood, having to deal with a racist Bill Cosby, being the de-facto minder for Keith Moon at a party and being an extra in a Van Halen video.
The book truly lives in his tales of a breakneck lifestyle, working with and promoting acts including Queen, Liberace, The Cars, Van Halen, and finally The Rolling Stones. This is an insider's look at the freewheeling times of the Canadian music industry as it came into being, told by the consummate insider. Key to the book are the many photographs by acclaimed rock and roll photographer John Rowlands of Nick with artists including Debbie Harry, Donna Summer, Kiss, Mick Jagger, Keith Richards, Johnny Cash, Liberace, Keith Moon, and Freddie Mercury. The fast pace of the narrative coupled with the photos brings to life a much mythologized time in popular music.
Famous Quotes about Nick Panaseiko:

"He was the best record hustler I've ever seen"
Ronnie Hawkins
"In the Canadian music industry, it was always 6 degrees of separation to Nick Panaseiko"

– Kelly Jay of Crowbar
"Nick was definitely driven. Bill Graham was driven in the same kind of way. He had the same kind of drive, ambition and energy to wake up, pick up the phone and just go all day. Nick had it."
Graham Lear (drummer REO Speedwagon, Santana, Gino Vanelli)
Praise for Nick Panaseiko and Promo Man…

"Nick Panaseiko has led a remarkable life filled with adventure, fueled by a love of music and the music industry. A promotion man extraordinaire, Panaseiko is also an accomplished raconteur from the old school who loves to tell often hilarious stories of the stars he has worked with and what he was willing to do to promote a record."
Rob Bowman, Grammy Award-winning Professor of Music
To purchase Promo Man it is available on Amazon: